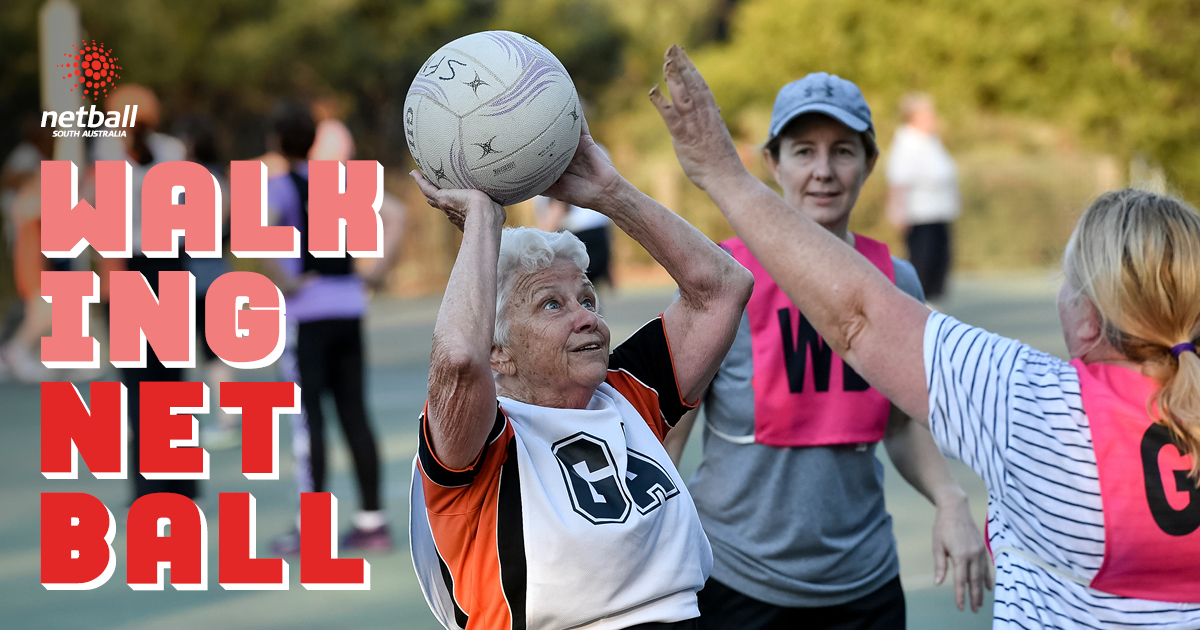 Walking Netball is a modified version of traditional netball and is appropriate for any age or fitness level!
When:
Walking Netball Activity Sessions
11:00am - 12:00pm Thursday May 5 – Thursday July 7
Perfect for those who don't want to participate in just match play, this tailored session uses netball skills and activities to promote fun and fitness. Suitable for any skill or fitness level, these sessions are designed to be inclusive, and will include casual game play at the end of the session. Prepare to have a giggle, and sticking around for a tea/coffee afterwards is highly encouraged.
Walk Up Walking Netball Competition
12:15pm - 1:00pm Thursday May 5 – Thursday July 7
Building on the introduction to the sport in the Come and Try sessions, participants can register a team, or as an individual. This is game play in a casual competition style.
Participants can register for all sessions if they wish to, they are not limited to one type, but payment will be charged per session.
Where: Netball SA Stadium. Please note Netball SA Stadium's double vaccination policy.
Cost: $8 per person, per session
Register via this link
More in Competitions
Woolworths NetSetGO
Netball SA Stadium
Mon 01 Aug, Net 4:15-5:00pm Set 5:10-6:10pm - Mon 19 Sep
Mon 01 Aug, Net 4:15-5:00pm Set 5:10-6:10pm - Mon 19 Sep , Netball SA Stadium
Nunga Netball Carnival
Fri 07 Oct, 1.00pm - Sat 08 Oct, 5.00pm
Fri 07 Oct, 1.00pm - Sat 08 Oct, 5.00pm , Netball SA Stadium